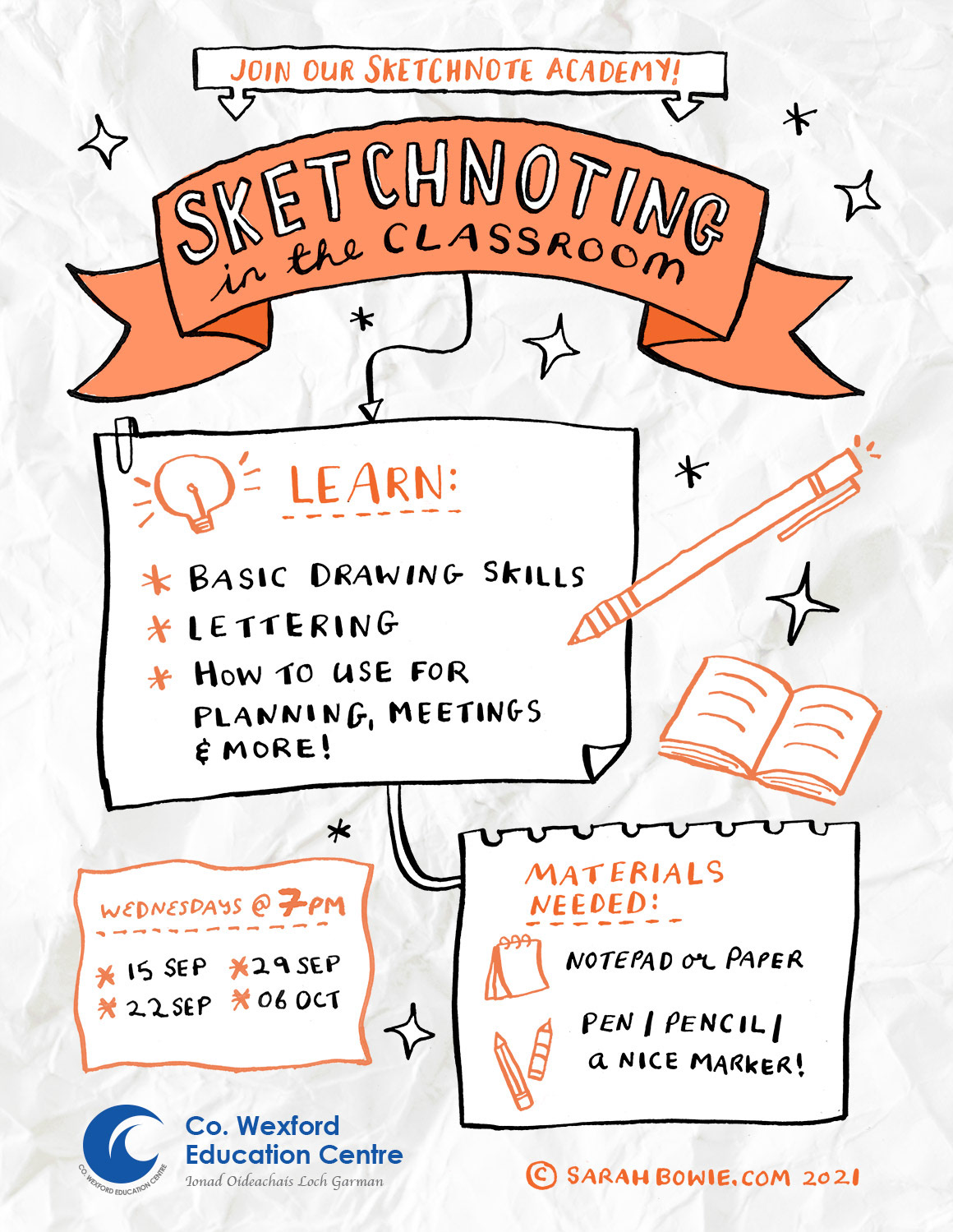 Sketchnoting in the Classroom
​​​​​​​
Come join the Sketchnote Academy and discover practical tools for increasing student engagement, boosting learning, and enhancing your own teaching practice.
Each workshop will consist primarily of practical exercises, so that by the end of the first session, you will already have the confidence and tools you need to start Sketchnoting.
Learning outcomes
over the course of the 4 workshops will include:
- How to draw the most useful Sketchnote elements: icons, stick figures, fonts, banners etc.
- How to use Sketchnotes to record thoughts/information at conferences and meetings
- How to use Sketchnotes as a planning tool
- How to teach Sketchnoting to your students
Dates: Wednesdays 15 September, 22 September, 29 September, 6 October 2021
Materials needed: Paper or notepad, pen/pencil/biro or markers.