"Innovative...filled with unusual and memorable facts, Bowie gives us page by page portraits of a variety of animals in a comic, naif style that will surely encourage readers to make their own mini-catalogues on their next trip to the zoo; the young readers at my house have already started."
Sarah Bowie has funny bones … (her) newest offering begins with familiar landmarks that are all part of a grand day out in the capital's zoo. Kitty's comedic drawings of each animal as we follow her around the zoo are reminiscent of Mo Willems. Guaranteed to inspire much more artistry on family trips.
Sarah Bowie … lets rip in a wonderfully spirited and imaginative way … the simple yet clever story about sibling rivalry, creativity and working together is brought to vibrant life with Bowie's distinctive cartoon-inspired illustrations and unusual colour palate. Each spread zings with warm orange and sky blue and the thick black outlines and large Manga-like eyes make the characters lift off the page. This handsome hardback picture book is striking, bold and, most of all, fun!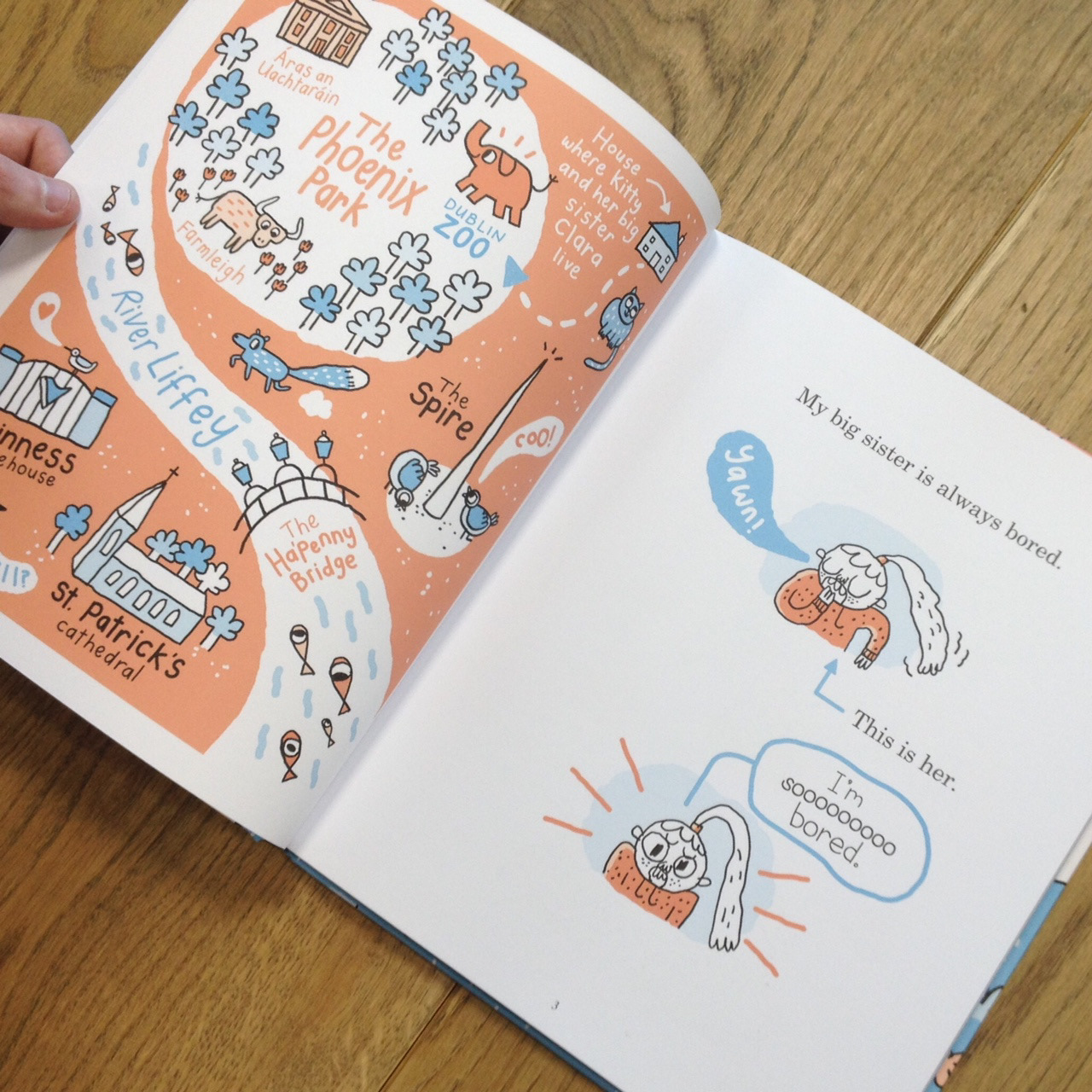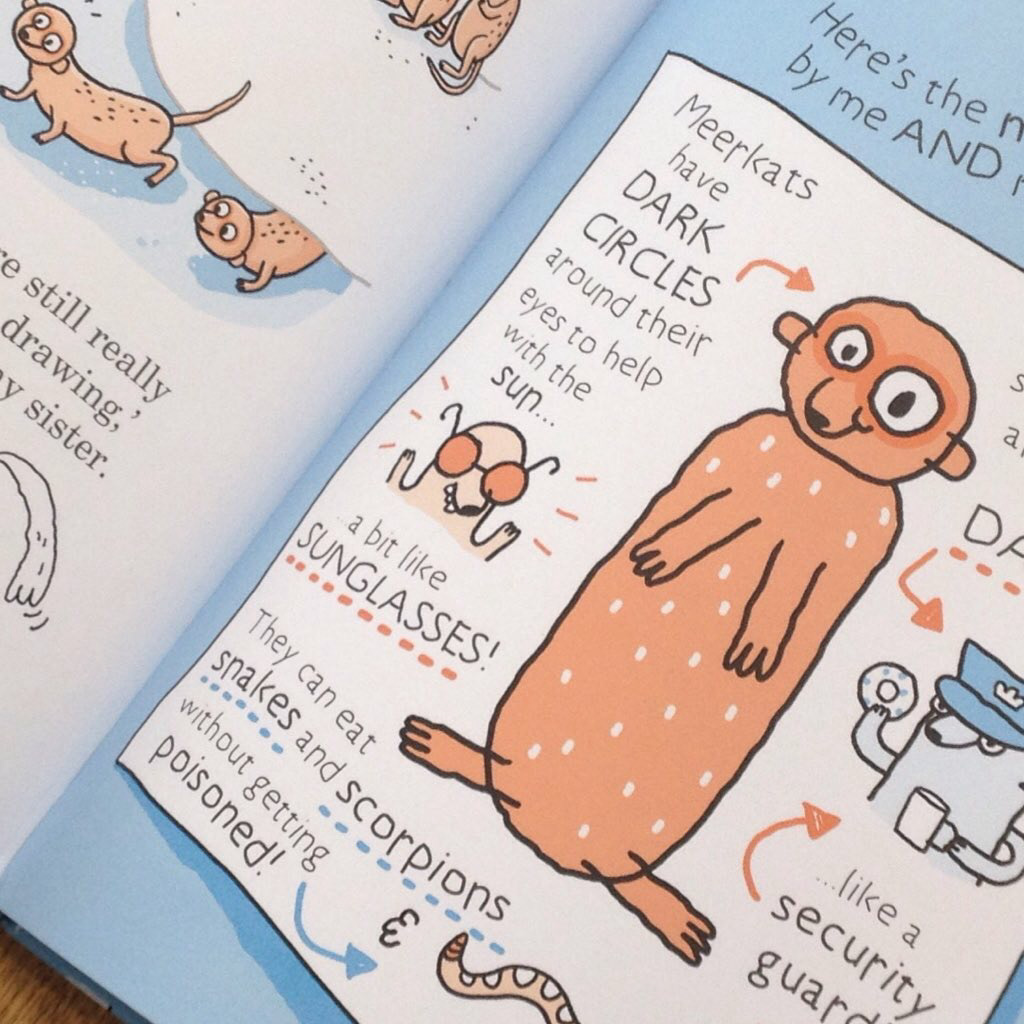 A day out at the zoo is the primary subject of Sarah Bowie's witty picture book, but beneath the description of a family's adventures is a wealth of ideas and provocations … The mix of family relationships, tech versus old fashioned methods, and animal information is very neatly done, and Bowie's cartoon-style illustrations capture Kitty and Clara's characters perfectly. I particularly like her depictions of Clara in her moodiest teen strop. There's lots to talk about, lots to get children thinking, and it makes the idea of drawing to convey information or to map out your experiences really appealing